CREATIVE WRITING EVENTS
Tuesday, December 1, 2015 at 6:30 pm to 7:30 am
Room 510, 66 West 12th Street, New York, NY 10011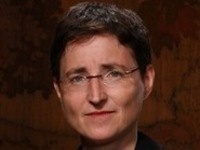 Elizabeth Samet is the author of No Man's Land: Preparing for War and Peace in Post 9/11 America; Soldier's Heart: Reading Literature Through Peace and War at West Point; Willing Obedience: Citizens, Soldiers, and the Progress of Consent in America, 1776-1898.  She is a professor at USMA West Point.
Moderated by David Lehman, poetry coordinator, Creative Writing Program
Sponsored by the Creative Writing Program. Cost: Free for all.

Wednesday, December 2, 2015 at 6:30 pm to 7:30 pm
Room 510, 66 West 12th Street, New York, NY 10011
Eric Banks is a writer and editor, the former president of the National Book Critics Circle and is director of The New York Institute of the Humanities. In 2003, he relaunched Bookforum and served as its editor in chief for five years. Prior to that, he was a senior editor at Artforum. In addition to literary journalism, Banks has reviewed books for a number of magazines and newspapers, including The New York Times Book Review, the Chicago Tribune, the Financial Times, Slate, and the Chronicle of Higher Education.
Moderated by Honor Moore, nonfiction coordinator, Creative Writing Program.
Sponsored by the Creative Writing Program. Cost: Free for all.

Wednesday, December 9, 2015 at 6:30 pm to 7:30 pm
65 West 11th Street Room B500, New York, NY 10003
Tracy K. Smith is the author of the critically acclaimed memoir Ordinary Light (Knopf, 2015) and three books of poetry. Her collection Life on Mars won the 2012 Pulitzer Prize and was selected as a New York TimesNotable Book. Duende won the 2006 James Laughlin Award from the Academy of American Poets and an Essence Literary Award. The Body's Question was the winner of the 2002 Cave Canem Poetry Prize. Smith was the recipient of a Rona Jaffe Writers Award in 2004 and a Whiting Award in 2005. In 2014 the Academy of American Poets awarded Smith with the Academy Fellowship, awarded to one poet each year to recognize distinguished poetic achievement. Moderated by Honor Moore, nonfiction coordinator, Creative Writing Program.
Cost: Free to all.
OTHER EVENTS IN THE COMMUNITY

Wednesday, December 2, 2015, 8:00 pm
The HiFi Bar, 169 Avenue A, New York, NY, 10009
The HiFi Reading series is closing out 2015 with guest curator Kelly Link (Get in Trouble), who will read alongside emerging writers Richard Butner, Alice Sola Kim, and A.B. Robinson. The HiFi Reading Series brings you a selection of "undiscovered" writers, curated each month by an established author. The notion here is simple: the team behind the HiFi Reading Series thinks great, accomplished writers have excellent taste, and we can't wait to see whom they think we should be watching out for.
 
Thursday, December 3, 2015 from 6:30 PM to 8:00 PM
The Great Hall at Cooper Union, 7 East 7th Street New York, NY 10003
In a free, public event, poetry coordinator and critic David Lehman discusses his new book, Sinatra's Century: One Hundred Notes on the Man and His World, a warmly celebratory collection of one hundred short reflections on the man, his music, and his larger-than-life story.
Lehman devotes each of these short pieces to one facet of the Sinatra story—from the singer's origins on the streets of Hoboken, to his emergence as "The Voice" in the 1940s, to the wild ebb and flow of his career in the decades that followed. Sinatra's Century includes Lehman's personally inflected lists of unforgettable performances; accounts of how the competitive performer squared off against everyone from Bing Crosby to Marlon Brando; clear-eyed assessments of the faults and weaknesses that informed his life and work; and a full-throated appreciation of the singer's art.

Saturday, December 5th, 2015, 11:00 am through 5:00 pm
Old Stone House, 336 Third Street, Brooklyn, NY 11215
Join us for our fourth annual fair featuring rare, vintage and out-of-print books from independent booksellers all over Brooklyn. Get to know your local booksellers, jump-start your holiday shopping, and be surprised by books you didn't even know you wanted!
2015 participants include: Antifurniture, Archestratus Books & Foods, Arthur Fournier Fine & Rare, Brooklyn Books, Enchanted Books, Freebird Books & Goods, Honey & Wax Booksellers, Joe Maynard, Terrace Books, and Tom Davidson. Faenwyl Bindery will be back as well, offering handmade journals and custom boxes for your favorite books.
Say Yes at the Bowery Poetry Club

Monday, December 7th, 2015 at 6:30 pm
Bowery Poetry Club, 308 Bowery (between Houston and Bleecker), New York, NY 10012
Say Yes, a collective of creators in New York, founded and curated by New School Poetry MFA students Nicole Basta and Trinity Tibe, presents a thrilling variety show including music, poetry, dance, comedy, and an all-around good time. Our stage is diverse and creates space for all kinds of artists. We're all about inclusion, positivity, and saying YES! Come get involved.
Performers include: Karolena Theresa, Jerron Herman, Naomi Karavani, Trinity Tibe, Revi Roza & Hayden Eager, Jess Irish, and the musical stylings of Ghost Rodeo! TICKETS: $6 online, $12 at the door.

Wednesday, December 9, 2015 at 6:00 pm to 8:00 pm
66 West 12th Street, Room A712, New York, NY 10011
The Liberal Studies department at the New School for Social Research and the Culture & Media Department at Eugene Lang College are pleased to jointly present "Appetite for Distraction: Social Media and Today's Attention-Economy," an evening lecture by Chair and faculty member Dominic Pettman, which also marks the publication his forthcoming book Infinite Distraction (Polity Press, 2016).
It is often argued that contemporary media homogenize our thoughts and actions, without us being fully aware of the restrictions they impose. But what if the problem is not that we are all synchronized to the same motions or moments, but rather dispersed into countless different emotional micro-experiences? What if the effect of so-called social media is to calibrate the interactive spectacle so that we never fully feel the same way as other potential allies at the same time? While one person is fuming about economic injustice or climate change denial, another is giggling at a cute cat video. And, two hours late, vice versa. The nebulous indignation which constitutes the very fuel of true social change can be redirected safely around the network, avoiding any dangerous surges of radical activity.
Cost: Free to all.