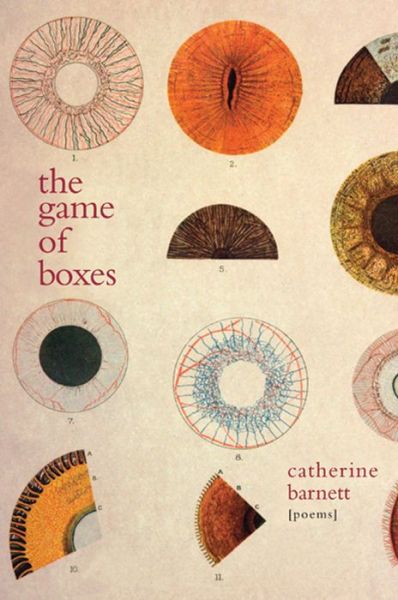 MFA and Riggio Honors Program faculty member Catherine Barnett has been named the winner of the prestigious 2012 James Laughlin Award for her incredible and heart-rending book of poems, The Game of Boxes.
"These heart-breaking poems of an all too human life stay as absolute as the determined craft which made them. There is finally neither irony nor simple despair in what they record. Rather, it is the far deeper response of witness, of recognizing what must be acknowledged and of having the courage and the care to say so."  — Robert Creeley
"These utterly clear lyrics start in the quotidian and then unpredictably take a sudden half-turn into another world—mythological, metaphorical, fantastic—and in so doing assume a crystalline other dimension. They refresh, clarify, and invigorate the mind—a pleasure to read." — Lydia Davis
"In skillfully wrought poems, Barnett's language can be as soft as it is jarring; this is language that 'shivers.' Barnett tells readers up front that this is a game of boxes, a scavenger hunt, or a drama. '[C]an I write a play of it?' And she does, complete with a commenting chorus. In these poems, Barnett plays the game of Hangman backwards, removing everything but the essential and surprising us with rhyme, turn of phrase and idea and image. Like the chorus, the reader wants 'to know the reasons for everything.' VERDICT Highly recommended."  — Library Journal, Karla Hudson
Catherine Barnett is the author of a previous poetry book, Into Perfect Spheres Such Holes Are Pierced. She has received a Whiting Writer's Award and a Guggenheim Fellowship. She lives in New York City where she is a faculty member of the New School's MFA Graduate program and Riggio Honors program.