CREATIVE WRITING EVENTS
Nonfiction Forum: Dale Peck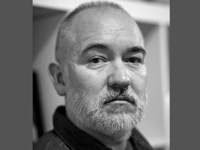 Wednesday, April 6, 2016 at 6:30 pm to 7:30 pm
Room 510, 66 West 12th Street, New York, NY 10011
Dale Peck is the author of the novels Martin and John, The Law of Enclosures, Now It's Time to Say Goodbye, Body Surfing, Shift (with Tim Kring), and The Garden of Lost and Found; the novel-cum-memoir What We Lost; the memoir Visions and Revisions; the children's novels, Drift Houseand The Lost Cities; the young adult novel Sprout; and a collection of literary criticism, Hatchet Jobs. A one-time columnist for Out magazine and the New York Observer, Peck's essays and fiction have appeared in theAtlantic, Bookforum, Harper's, the New Republic, the New York Times, and the Threepenny Review, among many other publications. He is a co-founder of the writers collective Mischief + Mayhem, a member of PEN and the National Book Critics Circle, and a recipient of two O. Henry Awards, one Pushcart Prize, a Stonewall Book Award, a Lambda Literary Award, and a John Simon Guggenheim Memorial Foundation Fellowship. In 2015 he was named editor-in-chief of the legendary Evergreen Review, which will relaunch in 2016.
Sponsored by The Creative Writing Program.
Cost: Free to all.
OTHER EVENTS IN THE COMMUNITY
Wednesday, April 6, 2016 7:00 pm-9:00 pm
KGB Bar, 85 E 4th St, New York, New York 10003
Liar's League has four stories for you this month - featuring well-meaning matchmakers, disillusioned genies, questions about the afterlife, and advice as to what to do if you find yourself locked in the back of a U-Haul. All useful information to have! Here's what we have in store for you:
Things to Consider While Locked in the Back of a U-Haul
by Danielle Rado
The Shoebox
by John Stubbington
Can Hermits Fall in Love?
by James English
A Ghost Story
by Abigail DeLashmutt

Saturday, April 9, 2016 at 9:00 pm
1013 Pacific St. Brooklyn, NY 11238
Say Yes is back on the roof for the first time in 2016. Join us for an evening of writing, music, comedy and more. Performances are followed by a live band and an all-night dance party
BYOB ///**FREE**
Performers Include:
Arti Gollapudi
Mary Beth Barone
Shauna Axelrod
Vienna Isabelle Rose
PenPals// (https://soundcloud.com/penpalsnyc)
Rae Sanni
Kaleef Robertson
Featuring special guest poets
Ben Clark
& Emily Rose-- brilliant writers on their Thoughtcrime Book Tour// https://www.facebook.com/events/1039297829475667/
With the musical stylings of Abhay & Foes// (http://soundcloud.com/party-dark)
& the DJ masterwork of Mamoudou N'Diaye
Sunday, April 10, 2016 at 7:00 pm
KGB Bar & Lit Mag, 85 E 4th St, New York, New York 10003
On the eve of the 2016 PEN Literary Awards Ceremony, join PEN and KGB's Sunday Night Fiction Series for an evening of drinks, readings, and celebration. This is a free event, but RSVPs are required by April 8 to reservations@pen.org.
The reading will feature the five finalists for the 2016 PEN/Robert W. Bingham Prize for Debut Fiction, who will read excerpts from their works, nominated by award judges Helon Habila, Elizabeth McCracken, Edie Meidav, and Jess Row. At the reading, copies of each of the finalists' books will be available for purchase courtesy of WORD Bookstores.
Mia Alvar for In the Country: Stories (Alfred A. Knopf)
Angela Flournoy for The Turner House (Houghton Mifflin Harcourt)
Julie Iromuanya for Mr. and Mrs. Doctor (Coffee House Press)
Viet Thanh Nguyen for The Sympathizer (Grove Press)
Jennifer Tseng for Mayumi and the Sea of Happiness (Europa Editions)
The winner of the 2016 PEN/Robert W. Bingham Prize will be announced the following day, April 11th, at the 2016 PEN Literary Awards in NYC.
Banner illustration courtesy Kristen Radtke.
Wednesday, April 13, 2016 at 7:00 pm
Poets House, 10 River Ter, New York, New York 10282
Claudia Rankine will read from her work CITIZEN, on Wednesday, April 13 at 7:00 PM at Poets House. Presented as part of the Emerging Poets Fellowships public lecture series, with support from the Jerome Foundation. Admission is $10 for the general public, $7 for students and seniors, and free for Poets House members.