CREATIVE WRITING EVENTS

Tuesday, April 5, 2016 at 7:00 pm to 8:00 pm
66 West 12th Street, New York, NY 10011
Join us for an evening honoring Jean Valentine, author of 18 books and the recipient of several awards, including the Yale Younger Poets Award, the National Book Award, and the 2009 Wallace Stevens Award. Poets and admirers who will share favorite poems and memories are Michael Burkard, Mark Doty, Ross Gay, Aracelis Girmay, Jody Gladding, David Hinton, Joan Larkin, Anne Marie Macari, Jane Mead, Elizabeth Metzger, D. Nurkse, Mary Ruefle, Patrick Rosal,  Brian Teare, Ocean Vuong, and Jeffrey Yang.
Sponsored by The Creative Writing Program, The Poetry Society of America, and Poets House.
Cost: Free to all. First come, first served.
Nonfiction Forum: Dale Peck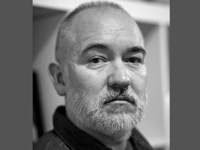 Wednesday, April 6, 2016 at 6:30 pm to 7:30 pm
Room 510, 66 West 12th Street, New York, NY 10011
Dale Peck is the author of the novels Martin and John, The Law of Enclosures, Now It's Time to Say Goodbye, Body Surfing, Shift (with Tim Kring), and The Garden of Lost and Found; the novel-cum-memoir What We Lost; the memoir Visions and Revisions; the children's novels, Drift Houseand The Lost Cities; the young adult novel Sprout; and a collection of literary criticism, Hatchet Jobs. A one-time columnist for Out magazine and the New York Observer, Peck's essays and fiction have appeared in theAtlantic, Bookforum, Harper's, the New Republic, the New York Times, and the Threepenny Review, among many other publications. He is a co-founder of the writers collective Mischief + Mayhem, a member of PEN and the National Book Critics Circle, and a recipient of two O. Henry Awards, one Pushcart Prize, a Stonewall Book Award, a Lambda Literary Award, and a John Simon Guggenheim Memorial Foundation Fellowship. In 2015 he was named editor-in-chief of the legendary Evergreen Review, which will relaunch in 2016.
Sponsored by The Creative Writing Program.
Cost: Free to all.
OTHER EVENTS IN THE COMMUNITY

Thursday, March 31, 2016,  7:30 PM - 9:30 PM
Mercer Street Books & Records, 206 Mercer St, New York, New York 10012
Please join Brooklyn Rail contributing authors Robert Lopez and Deborah Kuan who will present their fiction while contributing translators Mary Ann Caws & Nancy Kline will present extracts from their translation of Lorand Gaspar's Earth Absolute & Other Texts followed by translator Donald Nicholson-Smith who will present extracts from his translation of Raoul Vaneigem's The Revolution of Everyday Life.
ROBERT LOPEZ is the author of Part of the World, Kamby Bolongo Mean River, the collection of short fiction, Asunder and his latest collection of short fiction Good People was just released.
DEBORA KUAN is a poet, writer, and critic. Her debut collection of poetry, XING, was published by Saturnalia Books. She is the recipient of a Fulbright creative writing fellowship (Taiwan), University of Iowa Graduate Merit Fellowship, Bread Loaf Writers' Conference scholarship, Santa Fe Art Institute writer's residency, and two Pushcart Prize nominations. Her fiction has appeared in The Iowa Review, Opium, The Rumpus, and Wigleaf. She has also written about contemporary art, books, and film for Artforum, Art in America, Idiom, Modern Painters, Paper Monument, PDN, and other publications.
MARY ANN CAWS is Distinguished Professor of Comparative Literature, English, and French at the Graduate School of the City University of New York. Her many areas of interest in twentieth-century avant-garde literature and art include Surrealism, poets Rene Char and Andre Breton, Virginia Woolf and the Bloomsbury group, and artists Robert Motherwell, Joseph Cornell, and Pablo Picasso. Conceptually, one of her primary themes has been the relationship between image and text.
NANCY KLINE's books include a novel, a critical study of René Char's poetry, a biography of Elizabeth Blackwell, and translations of Char, Paul Eluard, Jules Supervielle, Lorand Gaspar and other modern French poets. Kline's short stories, essays, memoirs and flash nonfictions have appeared widely. She reviews for the New York Times Sunday Book Review and has received a National Endowment for the Arts Creative Writing Grant.
Donald Nicholson-Smith's translations include works by Guy Debord, Jean Piaget, Jean-Patrick Manchette, Paco Ignacio Taibo, J.-B. Pontalis & Jean Laplanche, Thierry Jonquet, Henri Lefebvre, and Raoul Vaneigem. Born in Manchester, England, Nicholson-Smith is a longtime denizen of Brooklyn.
hosted by Rail Fiction Editor Donald Breckenridge.

Thursday, March 31, 2016 at 7:00 pm
Berl's Poetry Store, 126A Front Street in D.U.M.B.O, Brooklyn
Erika Lutzner is the editor of Scapegoat Review. She is the author of two chapbooks with dancing girl press and has a third coming out later this year. She also has a chapbook with Kattywompus Press. Her work can be found in various journals across the internet such as Eclectica Journal, failbetter, and wicked alice. She grew up in Garrett Park MD, next to Porcupine Woods and behind the train tracks. She's a former violinist and former chef. Currently, she is a writer living in Brooklyn with her two cats Nikki and Neo.
PC began his career in the early 90s as an R&B/Gospel drummer and indie producer, while teaching elementary school by day. In 1998 he launched a solo artist/label entrepreneur career, releasing his debut solo disc, The Trouble I'd Bring You on his own label, Beevine Records. Beevine also released 2002's CMJ-charting A Good Deed in a Weary World, 2004's Golden State mash note California (featuring Jackson Browne on the title track), and 2005's Twenty Haiku. In 2005, PC delved further into production and artist development, co-founding the unique record label/private recording studio entity Talking House Productions with Seagate CEO Steve Luczo and 5 close music industry colleagues. Known as the Bay Area's premiere studio with the only SSL-9000K console in Northern California, the former Talking House facility is now called Studio Trilogy, and hosts everyone from Bay Area emerging artists to pop mega-stars like Lady Gaga and will.i.am.
PC's notable multidisciplinary collaborations include ongoing iterations of HALF-BREED, the award-winning Ir-Rational, 2012's Fall of a Sudden project in Hong Kong, 2008's public art installation Light Haiku with kinetic sculptor Chris Eckert, 2005's award-winning project Twenty Haiku, and ongoing performances with Vadim Puyandaev and Erika Tsimbrovsky of Avy-K Productions.
Born and raised in San José, California, amidst innovation and entrepreneurialism, Muñoz now resides in San Francisco.
California/New York-based Clarinetist / Composer Ben Goldberg has been alchemizing jazz, classical, pure improvisation, and traditional klezmer music into an intoxicating new-music style of his own for over 4 decades. He initially won acclaim in the early 90s as a member of the New Klezmer Trio, and has gone on to lead his own groups and collaborate with a wide array of diverse artists, including Bill Frisell, John Zorn, Charlie Hunter, Don Byron, Miya Masaoka, Vijay Iyer, and many more. In 2011 he was named the #1 Rising Star Clarinetist by the Down Beat Critic's Poll, and he has received numerous prestigious grants and awards, including an NEA Jazz Performance Grant. Visit bengoldberg.net for more information.
Wednesday, April 6, 2016 7:00 pm-9:00 pm
KGB Bar, 85 E 4th St, New York, New York 10003
Liar's League has four stories for you this month - featuring well-meaning matchmakers, disillusioned genies, questions about the afterlife, and advice as to what to do if you find yourself locked in the back of a U-Haul. All useful information to have! Here's what we have in store for you:
Things to Consider While Locked in the Back of a U-Haul
by Danielle Rado
The Shoebox
by John Stubbington
Can Hermits Fall in Love?
by James English
A Ghost Story
by Abigail DeLashmutt
Wednesday, April 6, 2016 at 8:00 pm
HiFi, 169 Avenue A, New York, New York 10009
We're excited to welcome the literary magazine A Public Space back for our April series! Join us for readings by APS Emerging Writer Fellows Jai Chakrabarti and Cornelius FitzPatrick, along with their mentors Elizabeth Gaffney (When the World Was Young) and Jack Livings (The Dog).
For two years now, The HiFi Reading Series has been the place where New Yorkers can catch a selection of up-and-coming writers curated by the established writers they love.
ABOUT THE READERS:
Jai Chakrabarti earned his MFA in Fiction from Brooklyn College, where he was the recipient of the Himan Brown and Ross Feld awards. His work has appeared in A Public Space, Barrow Street, Hayden's Ferry Review, Coffin Factory, Union Station, and, from India, The Statesman. He lives in Brooklyn with his family.
Cornelius FitzPatrick received an MFA in fiction in 2015 from Colorado State University, where he teaches composition. He is currently finishing his first collection of stories.
Elizabeth Gaffney is the author of the novels Metropolis and When the World Was Young. Her short fiction has appeared in many literary magazines, including A Public Space, VQR and Conjunctions. Her most recent translation from German is You Can't See the Elephants by Susan Kreller. She teaches writing at NYU and lives in Brooklyn.
Jack Livings' first book, The Dog, was published by FSG in 2014. It was awarded the PEN / Robert W. Bingham Prize for debut fiction and was named a best book of the year by the London Review of Books. Jack's stories have appeared in A Public Space and Best American Short Stories, among other places, and have been awarded two Pushcart Prizes. He was a Wallace Stegner Fellow at Stanford.
A Public Space is an independent magazine of literature and culture, founded in 2006. They publish fiction, essays, poetry, photography and graphic narratives, as well as Focus portfolios that explore the intersection of private lives and public history. Across 24 issues to date, over 250 authors and artists from around the world have appeared in their pages.
The HiFi Reading Series is hosted and produced by Lena Valencia and Ryan Britt with support from HiFi.